As a dance studio owner, your strength is likely to be in those "right brain" areas that drew you to the arts, and to teaching in the first place. But you also know that a website is a critical piece of your success in attracting students.
It used to be that to create dance studio websites you had to be so left brained it was not true. It was all about HTML coding and the precise layout of tables and formatting commands -- HELP!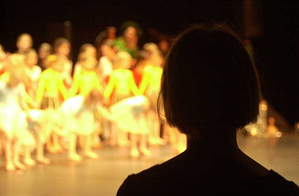 Fortunately, over the last few years, many options have arrived on the scene that will let you create (yes create) a professional looking website with just a few clicks. Pick a template, enter your business name and contact information and you are done...
However (there always has to be a "however" doesn't there!), expectations from your customers and students have evolved over the years too, and many of the simple website solutions, especially those that are not tailored specifically to your needs as a dancer, will produce a simple "online brochure" which fails to deliver on the critical business needs of your studio.
Here are a few of the key things you should be looking for as you create, or re-create, your website:
Templates that reflect the dance studio business you are in.
Room for testimonials from your current students/families.
The ability to, very simply, update a few text areas with your own messages and content.
Options to link to your social networking accounts
A way to capture and save prospective customers (e.g. a Contact Us page and a way to access the information left there)
A simple facility to list your class offerings along with recitals, class descriptions, teacher bios, location photos etc.
A Policies page.
The ability to accept online enrollments. Online registration is a big factor these days with 80% of students/families preferring it over forms.
Online payments. Doing this securely and easily for your customers is not simple. If you can find an option that builds this in, it saves an enormous amount of hassle.
Ability for your customer to create an account so they can come back, login, and re-enroll or pay their balance online without re-entering all their details.
Finding a website solution with all this covered is not a simple task in itself.
I, of course, suggest you start by taking a look at YourVirtuoso ;-)
Topics: Dance Studio, Websites, Online Registration