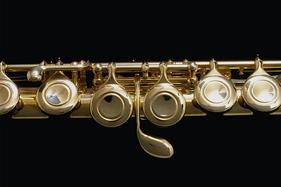 Thinking through all the actions, and potential pitfalls, involved in running your own music school or studio can be daunting - especially for a teacher new to running a business.
I have been involved in music studio management, and in supporting those who manage music studios, for many, many years, and here are a few of my observations.
Once you have created your business, and taken care of the legal and government formalities, here are three major areas I would recommend working on as your priorities on an ongoing basis:
Find students: Without them you don't have a business. Most teachers are reticent about "selling" themselves, but you need to get over it, and remember that good marketing is about finding and communicating with customers who need your services. It's not about selling something they don't need
Keep them happy: Customer service should be the easy part. You know you can provide a good classroom experience, but remember that things like communicating schedules and billing correctly also make a big difference to customer satisfaction
Make sure you get paid: You deserve a fair income from your work, so don't let poor payment tracking or prices that are too low cut your profits.
Finding Students
These days, the primary marketing tool for attracting new students is going to be online. Word of mouth becomes equally important once you are established, but a strong online presence is always going to be important.
Your music studio website needs two basic characteristics:
Good search engine optimization (SEO) so that customers in your local area will find you when searching for the services you provide.
One or more "Call to Action" pages that engage the customer, explain the benefits you offer, and have them join your studio either as prospective customers or by enrolling online for your classes or lessons.
Keeping Customers Happy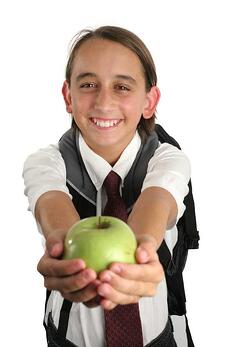 Keeping the students happy is what you are good at, but what about the parents? They are your real customers after all. Sure, if the student is not happy, you probably won't have a happy parent, but there is more to it than that.
The parent's satisfaction can be affected by many factors:
Incorrect billing is one sensitive area. In small studios you can manage this with tools like Excel, as long as you are diligent, but as business grows you will need more comprehensive tools to help keep on top of customer accounts, and automatic payment processing with credit cards makes things simple for you and your customers.
Online Registration is another way to provide great service without a lot of extra work on your part. It should be something you look for in your website selection.
Timely information on schedules and account balances etc. can also prevent those satisfaction-killing glitches. Fortunately there are email marketing tools to help with this, and systems like YourVirtuoso automate a lot of the billing related emails and provide an account for your customer where they can log in and check schedules and billing for themselves.
Getting Paid
Last, but not least...
As you add customers, the challenge of keeping track of what they have been charged, and whether they have paid grows, and the chances of needing to make those difficult payment phone calls, or worse still losing income, grows with it.
You can track customer accounts in many ways, including custom spreadsheets and accounting packages like Quickbooks. We prefer to have this function integrated with your customer database and class rosters, as it is in YourVirtuoso, so that there is no need for double entry of information. This also allows for automated reminders, payment confirmations, auto payment processing and integration with merchant accounts for credit cards.
Bottom Line
Please feel free to add your perspectives in the comments. A few new points of view will be helpful for everyone I'm sure.
If you want to see how YourVirtuoso can help in meeting these challenges, just give it a try! You can experiment with the FREE version, or try the Pro version for the first month free too:
Gerry
Topics: Management, Music Studio, Websites, Online Registration, Marketing, Payments